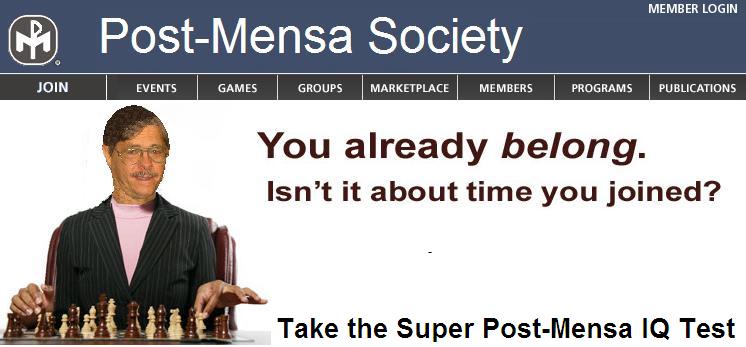 You're only four questions away from membership in the new Post-Mensa Society for the super
intelligent!  Put on your thinking cap, warm up your clicker finger, and press the button below.


Or if you're really smart you'll visit our Zazzle store:
Support this site: Visit our Zazzle store featuring ultra hi-res images of artworks, Hubble/ESA/NASA space images, Mandelbrot fractals, maps and more. Images up to 525 megapixels allow for fine printing at the largest sizes. Consider giving a fine print as a gift that could hang around for a hundred years or more.

Other sites by Alysion
Popular Sites:

Mindfulness Sites:

Thrival Sites:

Sustainability Issues:

Satirical Sites:

Literature/Poetry Sites:

Interesting Sites: