ELDORADO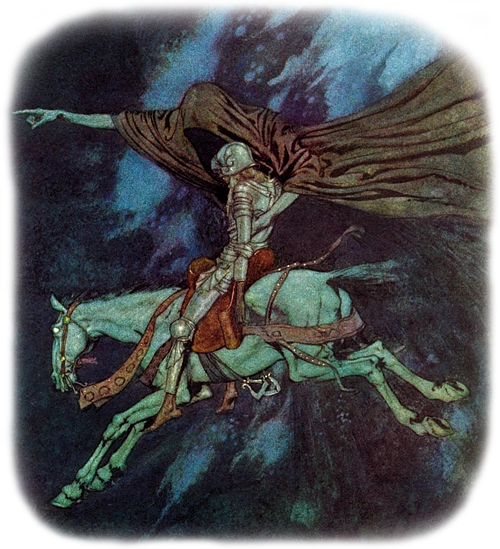 Edgar Allan Poe, 1849
Gaily bedight,
A gallant knight,
In sunshine and in shadow,
Had journeyed long,
Singing a song,
In search of Eldorado.

But he grew old—
This knight so bold—
And o'er his heart a shadow
Fell as he found
No spot of ground
That looked like Eldorado.

And, as his strength
Failed him at length,
He met a pilgrim shadow—
"Shadow," said he,
"Where can it be—
This land of Eldorado?"

"Over the Mountains
Of the Moon,
Down the Valley of the Shadow,
Ride, boldly ride,"
The shade replied—
"If you seek for Eldorado!"


Fine poetry and art go together. Support this site: Visit our Zazzle store featuring ultra hi-res images of artworks, Hubble/ESA/NASA space images, Mandelbrot fractals, maps and more. Images up to 525 megapixels allow for fine printing at the largest sizes. Give a fine print as a gift that could hang around for a hundred years or more.