First Fig
Edna St. Vincent Millay, 1920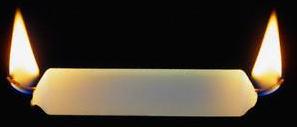 My candle burns at both ends,
It will not last the night,
But ah my foes and oh my friends
It gives a lovely light.



Fine poetry and art go together. Support this site: Visit our Zazzle store featuring ultra hi-res images of artworks, Hubble/ESA/NASA space images, Mandelbrot fractals, maps and more. Images up to 525 megapixels allow for fine printing at the largest sizes. Give a fine print as a gift that could hang around for a hundred years or more.