I Stood upon a High Place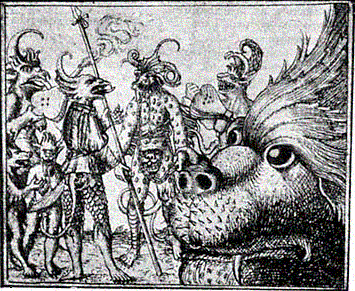 by Stephen Crane (1871-1900)
I stood upon a high place,
And saw, below, many devils
Running, leaping, and carousing in sin.
One looked up, grinning,
And said, "Comrade! Brother!"



Fine poetry and art go together. Support this site: Visit our Zazzle store featuring ultra hi-res images of artworks, Hubble/ESA/NASA space images, Mandelbrot fractals, maps and more. Images up to 525 megapixels allow for fine printing at the largest sizes. Give a fine print as a gift that could hang around for a hundred years or more.