Soliloquies by Will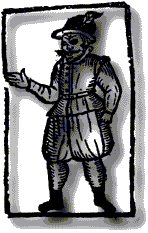 Free Verse Speeches by Shakespeare
Hamlet (Act 2, scene 2)
What a piece of work is man!
How noble in reason!
How infinite in faculties!
In form and movement,
How express and admirable!
In action, how like an angel!
In apprehension, how like a god!
The beauty of the world!
The paragon of animals!
Macbeth (Act 5, scene 5, 19-28)
To-morrow, and to-morrow, and to-morrow,
Creeps in this petty pace from day to day
To the last syllable of recorded time,
And all our yesterdays have lighted fools
The way to dusty death. Out, out, brief candle!
Life's but a walking shadow, a poor player
That struts and frets his hour upon the stage
And then is heard no more: it is a tale
Told by an idiot, full of sound and fury,
Signifying nothing.
Merchant of Venice (Act 4, scene 1, 184-186)
The quality of mercy is not strain'd.
It droppeth as the gentle rain from heaven
Upon the place beneath. It is twice blest:
It blesseth him that gives and him that takes.
Julius Caesar - Cassius's speech to Brutus (Act 1, scene 2)
Why, man, he doth bestride the narrow world
Like a Colossus, and we petty men
Walk under his huge legs and peep about
To find ourselves dishonourable graves.
Men at some time are masters of their fates:
The fault, dear Brutus, is not in our stars,
But in ourselves, that we are underlings.
Polonius's advice in Hamlet (Act 1, scene 3)
Neither a borrower nor a lender be:
For loan oft loses both itself and friend;
And borrowing dulls the edge of husbandry.
This above all,—to thine own self be true;
And it must follow, as the night the day,
Thou canst not then be false to any man.
Julius Caesar - Mark Anthony's funeral speech (Act 3, scene 2)
Friends, Romans, countrymen, lend me your ears;
I come to bury Caesar, not to praise him.
The evil that men do lives after them;
The good is oft interred with their bones;
So let it be with Caesar. The noble Brutus
Hath told you Caesar was ambitious:
If it were so, it was a grievous fault,
And grievously hath Caesar answer'd it.
Hamlet (Act 3, scene 1)
To be, or not to be, that is the question:
Whether 'tis nobler in the mind to suffer
The slings and arrows of outrageous fortune
Or to take arms against a sea of troubles
And by opposing end them. To die, to sleep—
No more; and by a sleep to say we end
The heart-ache and the thousand natural shocks
That flesh is heir to; 'tis a consummation
Devoutly to be wish'd. To die, to sleep;
To sleep, perchance to dream—ay, there's the rub:
For in that sleep of death what dreams may come,
When we have shuffled off this mortal coil,
Must give us pause—there's the respect
That makes calamity of so long life.
For who would bear the whips and scorns of time,
Th'oppressor's wrong, the proud man's contumely,
The pangs of despis'd love, the law's delay,
The insolence of office, and the spurns
That patient merit of th'unworthy takes
When he himself might his quietus make
With a bare bodkin? who would fardels bear,
To grunt and sweat under a weary life,
But that the dread of something after death,
The undiscover'd country, from whose bourn
No traveller returns, puzzles the will,
And makes us rather bear those ills we have
Than fly to others that we know not of?
Thus conscience does make cowards of us all,
And thus the native hue of resolution
Is sicklied o'er with the pale cast of thought,
And enterprises of great pitch and moment
With this regard their currents turn awry
And lose the name of action.
Romeo sees Juliet at her window (Act 2, scene 2)
But, soft! what light through yonder window breaks?
It is the east, and Juliet is the sun.
Arise, fair sun, and kill the envious moon,
Who is already sick and pale with grief,
That thou her maid art far more fair than she:
Be not her maid, since she is envious;
Her vestal livery is but sick and green
And none but fools do wear it; cast it off.
It is my lady, O, it is my love!
O, that she knew she were!
She speaks yet she says nothing: what of that?
Her eye discourses; I will answer it.
I am too bold, 'tis not to me she speaks:
Two of the fairest stars in all the heaven,
Having some business, do entreat her eyes
To twinkle in their spheres till they return.
What if her eyes were there, they in her head?
The brightness of her cheek would shame those stars,
As daylight doth a lamp; her eyes in heaven
Would through the airy region stream so bright
That birds would sing and think it were not night.
See, how she leans her cheek upon her hand!
O, that I were a glove upon that hand,
That I might touch that cheek!
As You Like It (Act 2, scene 7, 139-143)
All the world's a stage,
And all the men and women merely players.
They have their exits and their entrances,
And one man in his time plays many parts,
His acts being seven ages." At first, the infant,
Mewling and puking in the nurse's arms;
Then the whining school-boy, with his satchel
And shining morning face, creeping like snail
Unwillingly to school. And then the lover,
Sighing like furnace, with a woeful ballad
Made to his mistress' eye-brow. Then a soldier,
Full of strange oaths, and bearded like the pard,
Jealous in honor, sudden and quick in quarrel,
Seeking the bubble reputation
Even in the cannon's mouth. And then the Justice,
In fair round belly with good capon lined,—
With eyes severe, and beard of formal cut,
Full of wise saws and modern instances;
And so he plays his part. The sixth age shifts
Into the lean and slippered pantaloon,
With spectacles on nose, and pouch on side;
His youthful hose, well saved, a world too wide
For his shrunk shank; and his big manly voice,
Turning again toward childish treble, pipes
And whistles in his sound. Last scene of all,
That ends this strange eventful history,
Is second childishness, and mere oblivion,
Sans teeth, sans eyes, sans taste, sans everything.

Fine poetry and art go together. Support this site: Visit our Zazzle store featuring ultra hi-res images of artworks, Hubble/ESA/NASA space images, Mandelbrot fractals, maps and more. Images up to 525 megapixels allow for fine printing at the largest sizes. Give a fine print as a gift that could hang around for a hundred years or more.