Talk to Animals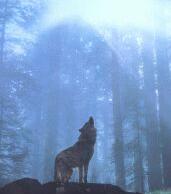 by Chief Dan George (1899-1981)
If you talk to animals they will talk with you
And you will know each other.
If you do not talk to them you will not know them,
And what you do not know you will fear.
What one fears one destroys.



Fine poetry and art go together. Support this site: Visit our Zazzle store featuring ultra hi-res images of artworks, Hubble/ESA/NASA space images, Mandelbrot fractals, maps and more. Images up to 525 megapixels allow for fine printing at the largest sizes. Give a fine print as a gift that could hang around for a hundred years or more.