The Adventures of MeraLee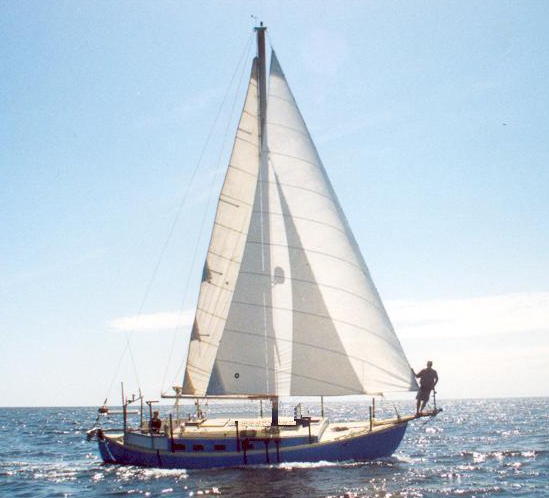 Sculpted in ferrocement by professional craftsmen in a California boatyard in 1975, MeraLee spent her youth in Alaska, and still bears a hole where a diesel heater's smokestack protruded through her deck. Brought back to the Central Coast by a Doctor in 1999, and after extensive refitting, with new rigging, engine, and cedar-lined interior, she went absolutely nowhere after the Doc was shipped out to the Middle East. New owners tried to sail her directly from California to Hawaii, but turned back after languishing for weeks in the light airs of the Pacific High (pressure zone). Put up of auction on eBay, she was at risk of ending her days tied to a mooring as a mere liveaboard vessel.

But the winning bidder didn't come through with the money, giving the Lee's (Mom, Eric, Ryan, and Athena the nauty dog) their chance to save her, and return her to the high seas and the adventurous life of the bluewater cruiser she was created to be.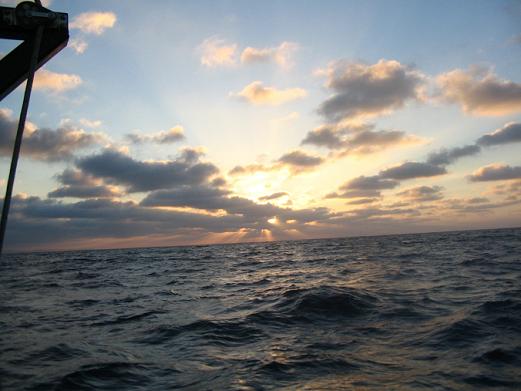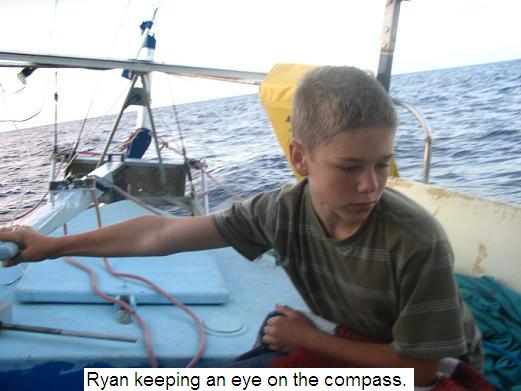 We are now, December 23, 2005, in La Paz, Baja Sur.

We won a raffle prize of a free week in a marina with internet. The marina is so nice, and the boat needs so much work, that we decided to stay in La Paz until after Xmas. Updates depend on having internet access, so check back now and then.
Read Mom's Travel-log

Read Ryan's Journal

See Photos from the Voyage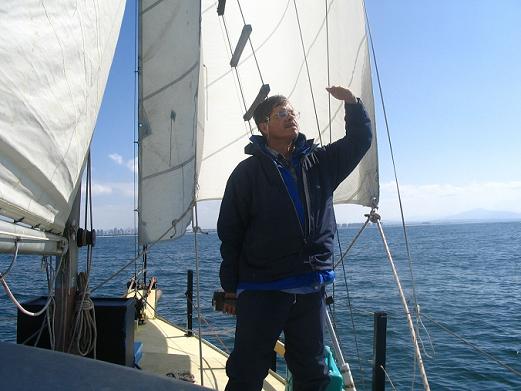 Fine poetry and art go together. Support this site: Visit our Zazzle store featuring ultra hi-res images of artworks, Hubble/ESA/NASA space images, Mandelbrot fractals, maps and more. Images up to 525 megapixels allow for fine printing at the largest sizes. Give a fine print as a gift that could hang around for a hundred years or more.